Perhaps this is cheating a bit, since the music I am about to share cannot be tracked down to own (more on that later) - not in any official format, that is.
But no matter; music is our main focus here and it's what Cherry Bomb is all about, so here it is: this is the soundtrack to a six-minute short film by Kenneth Anger that sends out little glowing hearts from my ears, and it's only two songs.
PUCE MOMENT
(Embedding is disabled for this youtube video, but seriously - Watch This.)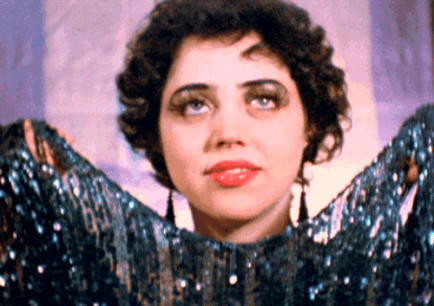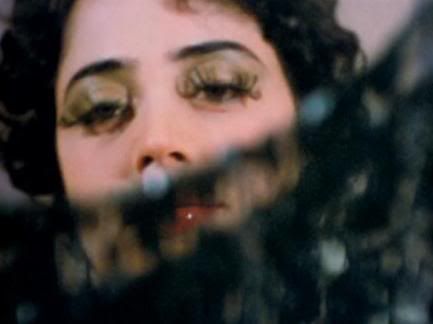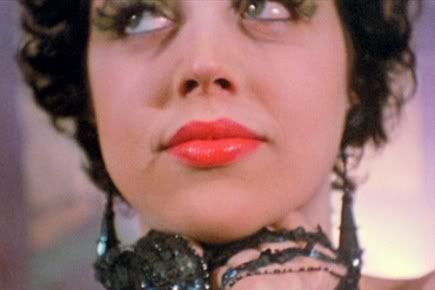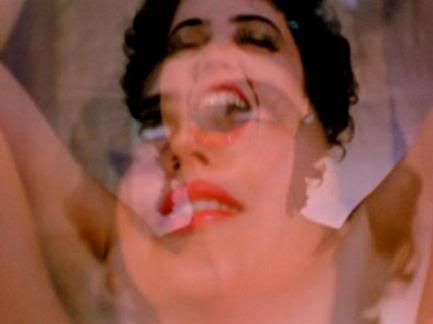 A brief bit about the film first:
A result of the unfinished work "Puce Women,"
Puce Moment
opens with a display of shimmering 1920's flapper-style dresses, pulled out one by one and shaken slightly as if to indulge in the shining beauty of each object. The scene thus follows a young woman in her boudoir as she wistfully enjoys her glamour in solitude, floating and dreaming until we see her all made up and triumphant - taking a group of dogs out for a walk.
This film is from 1949, but the subject matter of glamour and decadence in Old Hollywood - that of the 1920s and '30s - is one Anger tackles throughout his work. So brings us to the music Anger chose for this film, two songs titled "Leaving My Old Life Behind," and "I Am A Hermit" by a man named Jonathan Halper.
His name is virtually all anyone knows with any certainty.
When you hear these songs in the film, it is extremely difficult to believe that they were made in the 1940s. The folksy sound and the psychedelic backwards-tape effect of the guitar generally lead to speculation that these were tracks recorded in the 1960s and later added to the master film, which originally featured a classical soundtrack, but again - there's just really no known facts to pin anything down.
Some postulate that the name "Jonathan Halper" could have been a pseudonym for a more well-known musician, choosing for whatever reason to remain anonymous. Then there's a theory that Jonathan Halper was a real man who became a monk shortly after completing this recording.
And on the
WFMU blog
, someone left this cryptic remark in the comments:
"J.H WROTE THESE SONGS IN EDINBURGH CIRCA 1969,WHEN THEY WERE RECORDED????
J.H WAS THE REAL OCCULT DEAL!!!
HE MADE MANY THINGS HAPPEN!!!!
HE PISSED OFF SOME HIGH BEINGS!
OTHERS LOVED HIM AND PROTECTED HIM!
I GUESS ANGER WAS ONE OF THOSE.
HE DID AT THE TENDER AGE OF EARLY 20 SOMETHING!
RETIRE FROM THE WORLD,AND THEN LIVED UNDER THE PROTECTION OF A TIBETAN LAMA.
HE AT ONE POINT HAD A BAND CALLED DEVOLUTION,CIRCA 1969-1970.AND PLAYED IN MENTAL HOSPITALS ETC IN THE EDINBURGH AREA OF SCOTLAND."
Um, OK...?
Anyway, regardless of the true story of his identity, the words of Jonathan Halper's song "I Am A Hermit" seem to ring true indeed.
We may never know anything more of the man behind these tracks, but they are nothing less than beautiful and haunting.

The songs can also be found here.